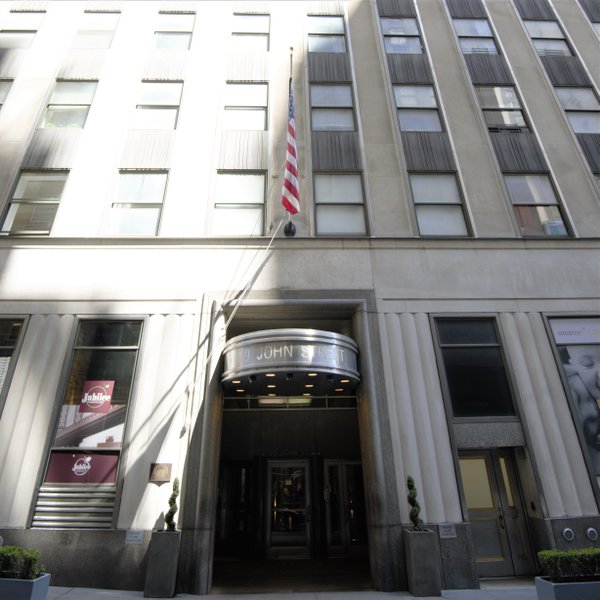 Welcome to the
Deco Lofts Condominium

Website

If you are a Homeowner or Resident of the Deco Lofts Condominium and visiting this site for the first time, you must register and sign in to access the resident services section and take advantage of the resident classifieds.
About Deco Lofts Condominium
The luxury Lower Manhattan apartments for sale at 99 John Street, Deco Lofts, live up to their Art Deco namesake. The building itself has an outstanding presence, articulated through tiered setbacks of its granite and limestone facade. Designed in 1933 by Shreve, Lamb & Harmon, better known as the architects behind the Empire State Building, Deco Loft's historic Art Deco past is evident; nonetheless, the recent condominium renovations have clearly been done with the chic, smart, contemporary New Yorker in mind.
Complementing the architectural detailing, all Deco Lofts apartments come equipped with new stainless steel appliances and stone countertops set in stylistically European kitchens, skylights and oversized windows, and 11-14 foot ceilings. Larger units also feature private terraces, home offices, walk-in closets, private offices, and the penthouses include cabanas and a spa. Residents enjoy both their meticulously designed and spacious private residences, or mingle in the building's billiards lounge, screening room, roof deck or 5th floor garden. Community and private views from these Financial District loft apartments overlook the East River and the majority of downtown Manhattan, including Art Deco sisters like the Empire State and Chrysler Buildings. Lower Manhattan remains one of the city's top neighborhoods: smart and stylish, the value of the downtown apartment for sale at Deco Lofts speaks for itself.
Apartment Pricing Information & Availabilities
Currently there are no active listings through the Deco Lofts Condominium website. If you are interested in apartments in the Deco Lofts Condominium call 212.390.1908 for further information.
This pricing is approximate and should be used for informational purposes only, although it has been copied from sources deemed to be reliable.